Ms. Natalie and Ms. Leah are Library teachers for a reason, we love books!
Since Valentine's Day is just around the corner we're going to share our favorite books about relationships and love. We teach different genres students can find in the Learning Commons, and Relationship is one of our Fiction subcategories. Relationship books might be about best friends and overcoming obstacles together, or about a family and their dynamic, or a romantic story
We're sharing our top favorite books we loved falling in love with and some info from the back cover. Below, there are further recommendations and some read-aloud videos for our younger library patrons. Enjoy!
Ms. Natalie's Favorite is Anne of the Island
(third book in the Anne of Green Gables series)
Anne is finally off to Redmond College! While she's sad to be leaving Marilla and the twins, she's excited to finally become a full-fledged BA, and to embark on new adventures with the other Avonlea folks attending Redmond—a group that includes her friend Gilbert Blythe.
At Redmond Anne meets Philippa Gordon, a frivolous but charming girl who pulls Anne into the center of the Redmond social scene. As Anne becomes the object of several boys' affection, she's faced with numerous proposals she can't possibly accept. Then Gilbert ruins everything by declaring his own feelings for her, and Anne worries that she's lost one of her best friends…and possibly so much more.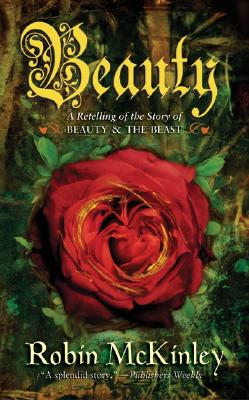 Ms. Leah's favorite: Beauty: A Retelling of the Story of Beauty and the Beast by Robin McKinley
Beauty has never liked her nickname. She is thin and awkward; it is her two sisters who are the beautiful ones. But what she lacks in appearance, she can perhaps make up for in courage.
When her father comes home with a tale of an enchanted castle in the forest and the terrible promise he had to make to the Beast who lives there, Beauty knows she must travel to the castle, a prisoner of her own free will. Her father insists that he will not let her go, but she responds, "Cannot a Beast be tamed?"
Here's a great one about loving yourself and how having great friends and family in our lives makes a huge difference.
Wonder by Steven Chbosky
A ten-year-old boy with a facial deformity attends school for the first time when he begins the fifth grade. With the support of his mother and father, he learns how to make friends and adjust to his new environment. Meanwhile, those around him learn not to judge a book by its cover.
But what if you're not into the sweet side of Valentine's Day? Well, we have book recommendations for you too!
Diary of a Wimpy Kid: The Third Wheel (book #7) by Jeff Kinney

Greg Heffley is not willing to be the odd man out.
A dance at Greg's middle school has everyone scrambling to find a partner, and Greg is determined not to be left by the wayside. So he concocts a desperate plan to find someone—anyone!—to go with on the big night.

But Greg's schemes go hilariously awry, and his only option is to attend the dance with his best friend, Rowley Jefferson, and a female classmate as a "group of friends." But the night is long, and anything can happen along the way. Who will arrive at the dance triumphantly, and who will end up being the third wheel?

Valentine's Day from the Black Lagoon by Mike Thaler

Everyone has to make a card for Valentine's Day. Even worse Hubie has to give it to somebody in his class. Plus, he can't just draw whatever he likes. It has to be a pink heart or a cupid. Yuck! He'd rather eat worms. Hubie is just not ready to be his heart into this.

Happy Valentine's Day, Mouse! by Laura Numeroff
A Crankenstein Valentine by Samantha Berger
The Day It Rained Hearts by Felicia Bond

What book do you just love to read over and over again? What book helped you fall in love with reading? Leave a comment, we'd love to know!

Hope you all have a fun Valentine's Day weekend!