A Christmas Carol by Charles Dickens
When I was little, I loved watching Mickey's Christmas Carol. I finally read the book in high school, and it has become one of my favorite Christmas stories. Last year, 3rd grade read a play version with me and we talked about how Ebenezer Scrooge's character changes throughout the story. We learned that keeping Christmas in your heart all year long means being kind and generous all year, not just at Christmas.
"I will honour Christmas in my heart, and try to keep it all the year. I will live in the Past, the Present, and the Future. The Spirits of all Three shall strive within me. I will not shut out the lessons that they teach."
How the Grinch Stole Christmas by Dr. Seuss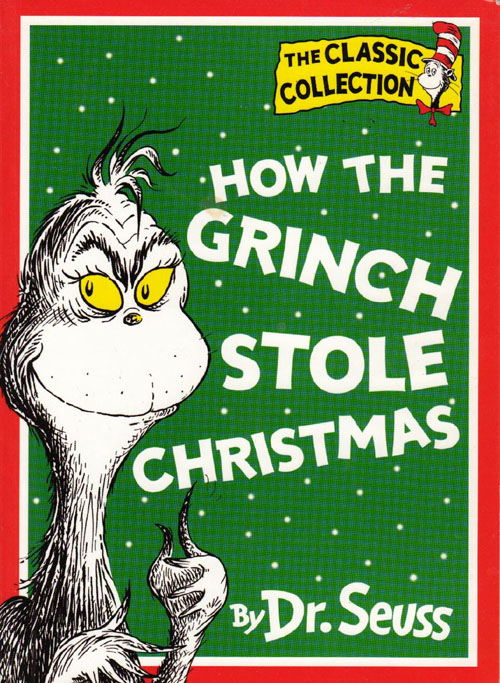 Like many of our students, I grew up with the classic book and various movie versions. This week, we started reading How the Grinch Stole Christmas and talked about what it means when Dr. Seuss says his heart was "two sizes too small." Our students agreed it means the Grinch is selfish and grumpy. By the end of the story he realizes Christmas is not about presents, and his heart grows. This year, more than ever, we appreciate the blessing of being together with the people we love.
"Every Who down in Whoville, the tall and the small, was singing without any presents at all!"
Mr. Willowby's Christmas Tree by Robert Barry

I stumbled upon this book while walking through my favorite place in Pasadena, Vroman's Bookstore! Mr. Willowby's tree is too tall, and he trims off the top to give away. A little bit of the tree gets passed down to different woodland critters until even the tiny mice have a piece of Mr. Willowby's grand Christmas tree. A special little something goes a long way.

"Oh wasn't it grand to have a tree-Exactly like Mr. Willowby?"

Santa Calls by William Joyce

William Joyce is both a creative author and illustrator. This book is fun to read and look at! It's about when a boy named Art Aimesworth receives a mysterious summons from Santa Claus and he shares a Christmas adventure with his sister that brings them closer together.

"They'd smashed a crime with a new invention…And on that Christmas Day, all was right with the world."
The Lion, the Witch and the Wardrobe by C.S. Lewis

A young girl named Lucy travels to Narnia through the back of a magical wardrobe with her 3 siblings. When the children arrive the citizens of Narnia are afraid and lost all hope because the White Witch makes sure it's always winter, but never Christmas. It's not until the mysterious Aslan travels back to Narnia that hope is restored. The White Witch's magic begins to thaw, and Father Christmas (St. Nicholas/Santa Claus) meets the children with special gifts. Winter by itself is just a cold and dark season. It is because of Christmas and preparing for Jesus that this time of year is filled with joy and hope.

"It is winter in Narnia," said Mr. Tumnus, "and has been for ever so long…. always winter, but never Christmas."